Race Weekends are amazing and difficult to adequately communicate to anybody who hasn't experienced it for themselves. There are a lot of "pieces" that come together to make race weekends happen and it truly is awesome to see thousands of people gathered for a youth event that it is run almost entirely by volunteers and executed so smoothly!
The videos here will give you a great feel for what races look like in general. The rest of this page is intended to be an in-depth guide to Race Weekends to give a basic idea of some of those "pieces," what to expect, and a resource to refer back to.
Your timeline may vary depending on what you've signed up to help with and whether or not you plan to camp and/or eat with the team. This is just a basic rundown of what to expect. Also times will be specific to the race.
PLEASE CHECK RACE FLYERS FOR SPECIFIC EVENT TIMES
Pre-rides are generally from 1 PM – 7 PM on Friday and 7:30 AM – 8:30 AM on Saturday. On Saturday, there is usually a small timeframe such as 4 PM – 4:25 PM where only GRiT riders may begin their pre-ride.
The pre-ride is simply a chance for riders to get to know the course they'll be racing on. It's a great opportunity for students to figure out tricky areas and make sure they know what to expect when racing the course. 
For student categories that ride multiple laps (9th-12th grade students), pre-rides are a great time to become familiar with feed zones and multi-lap connectors.
A raceplate is the sign that goes on the front of the bike to identify the rider. No bike is allowed on the course during race weekends without a raceplate affixed. All "practice ready" student-athletes, trained coaches, and certain volunteers are given raceplates which give them permission to ride; however, student-athletes must do the pre-ride with a coach. 
The back of the raceplates give information about the owner. Student raceplates identify their race category (based on grade/gender/skill) and include a timing chip. Raceplates must be checked out from the team Pit Zone tent and returned before leaving on race day. They can be easily attached to the bike with twist ties that are provided at our team's Pit Zone tent. A fee is charged to students for replacement raceplates.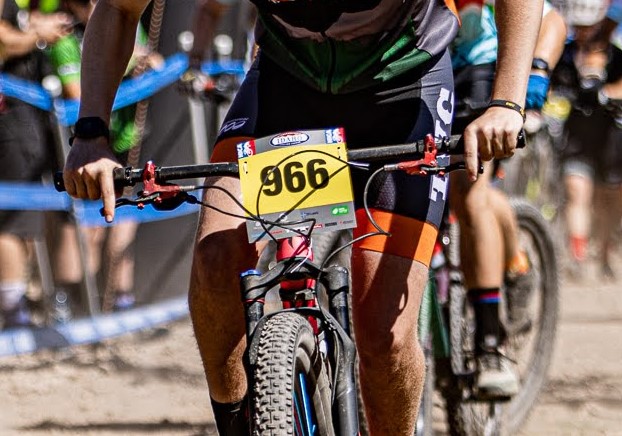 Our team has a tradition of doing meals together. Those who wish to participate need to sign up on our team's Race Weekend spreadsheet which is shared through TeamSnap. Deadline to signup is Sunday at midnight prior to the race weekend and payment for meals is primarily done via Venmo and should be done by the same deadline. 
All the food is purchased, prepped, and packed by the meal committee and is ready at camp and Pit Zone where volunteers follow thorough instructions to prepare, serve and clean up each meal. 
Stove, cooking equipment, tables and all dishes are owned by the team and hauled in the team trailer. 
After eating, each person washes their own dishes using a quick and easy 4-tub system (pre-rinse, wash, rinse, bleach) and the meal volunteers clean up everything else.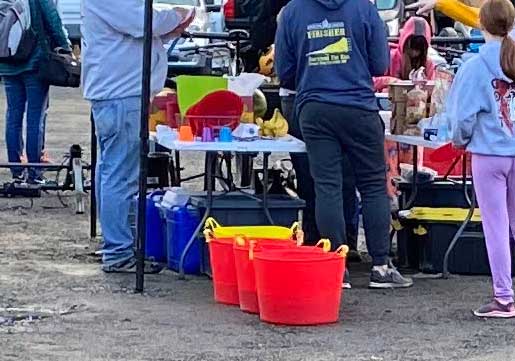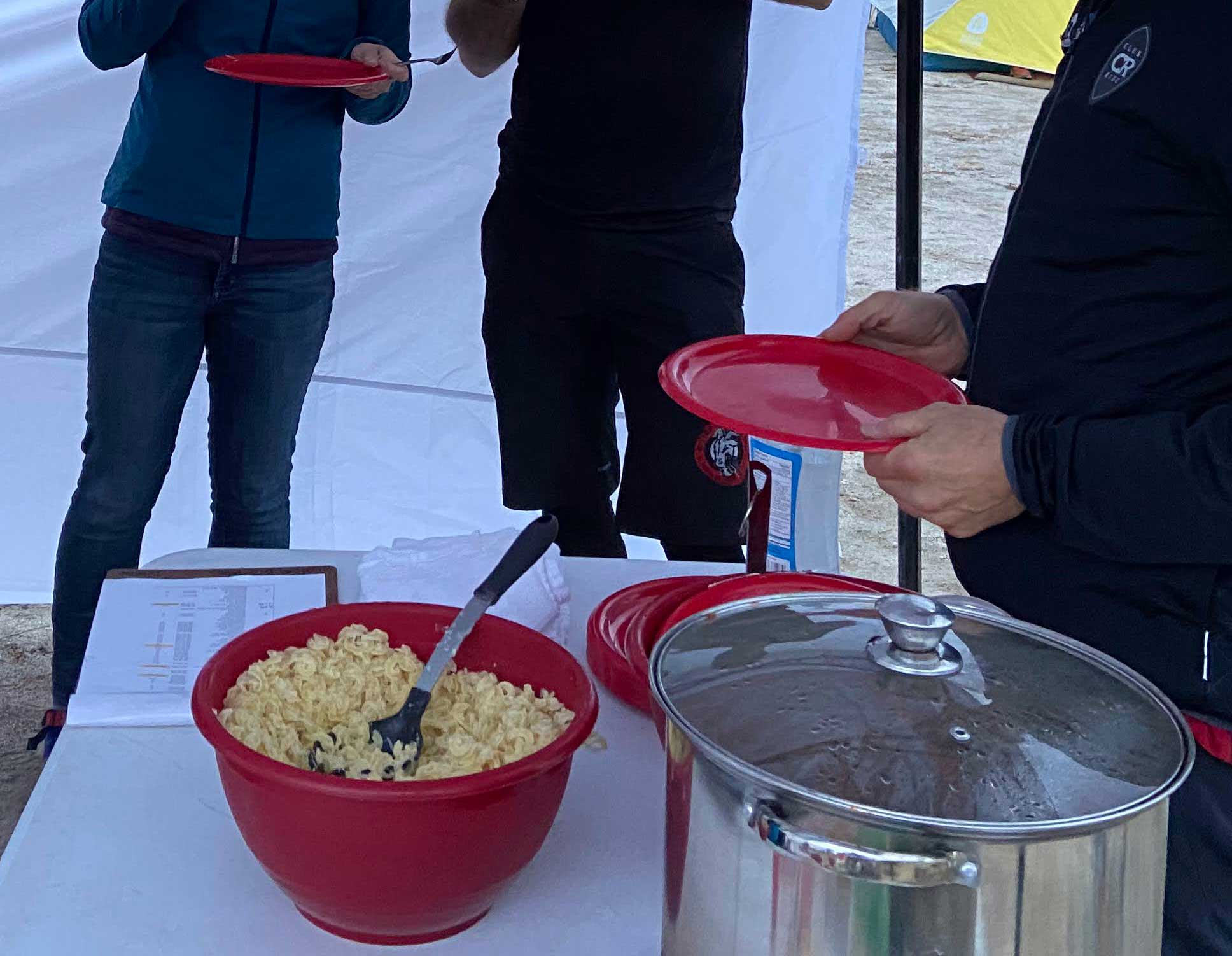 Pasta w/ Marinara Meat Sauce & Cheese
Roll w/ Butter
Corn
Fruit
At Magic Mountain race, we often join other teams for a Papa Murphy's pizza party rather than cooking our usual dinner.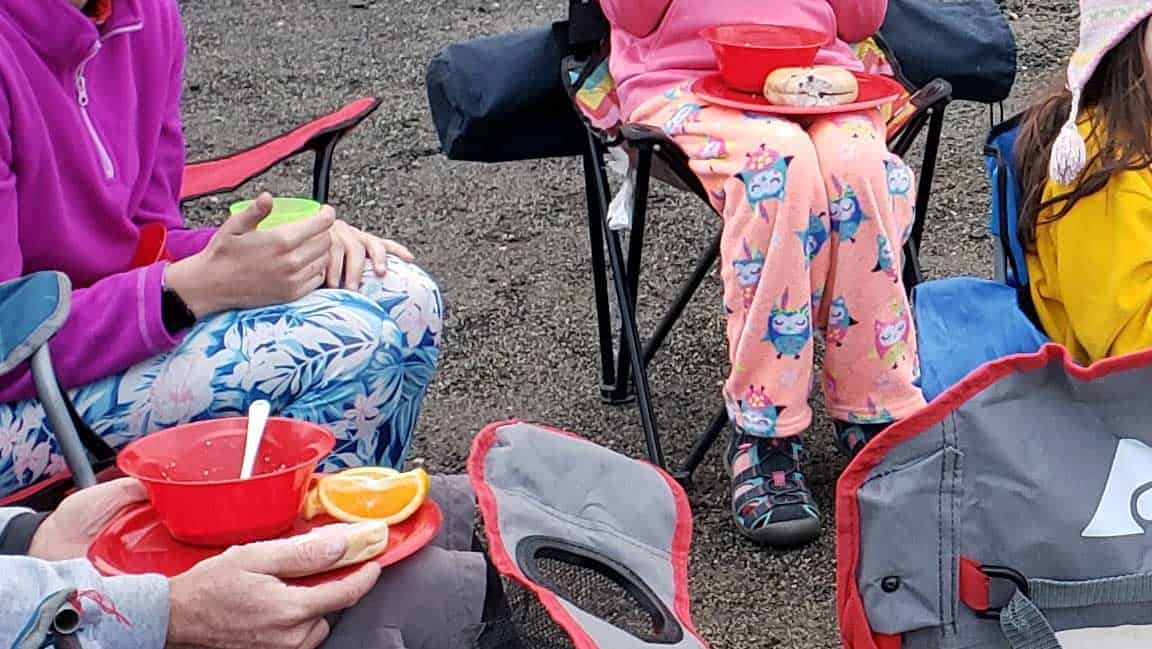 Oatmeal
Fruit
Bagels & Cream Cheese
Hot Chocolate
Leftover fruit and bagels are taken to Pit Zone for some healthy snacks throughout the day.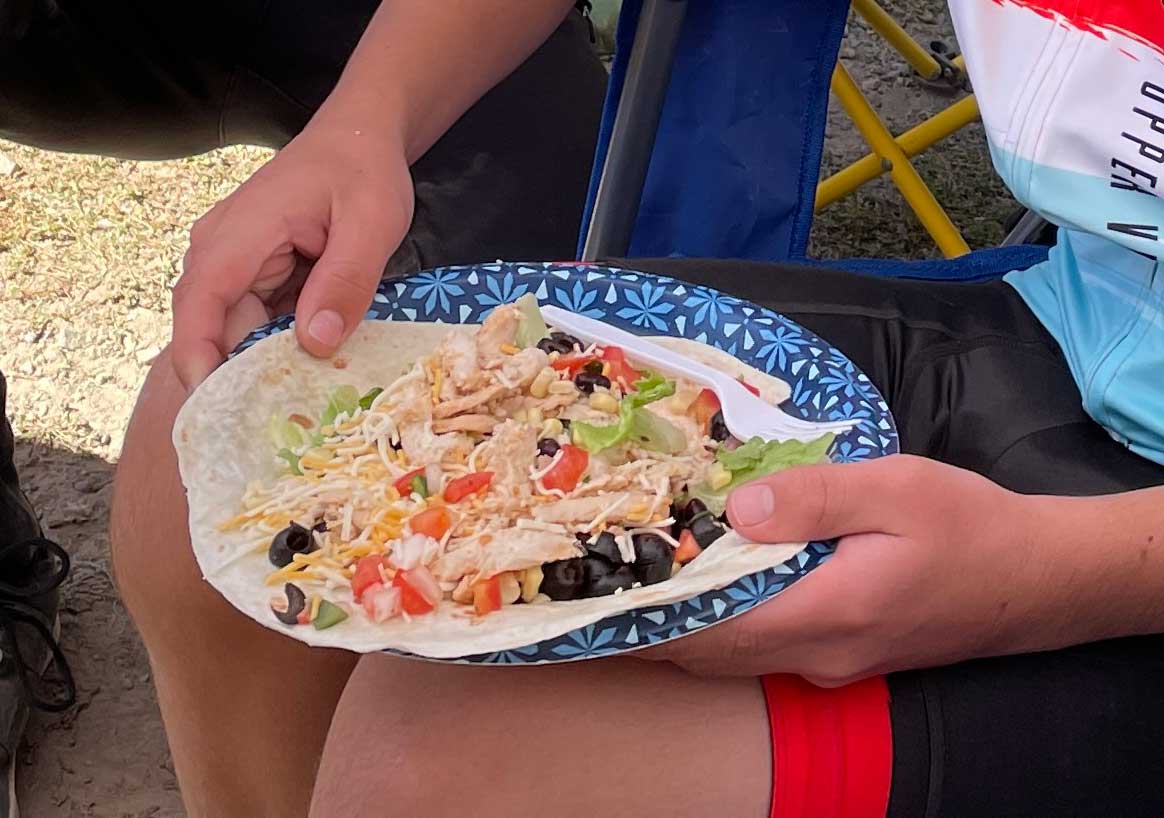 Santa Fe Chicken Salads/Wraps at Pit Zone
Students who race during or after lunch and adults who have volunteer shifts during lunch can make their lunches at 11:30am (or have someone else do it for them). The team has to-go containers and a designated cooler where those lunches can be stored. 
While not a requirement, much of the team camps and it can be a lot of fun. 
The League always provides a free camp area near the race course but the camping is one of the biggest differences between event venues. Sometimes, like at Targhee, we are able to camp on rough gravel just the other side of the barrier from Pit Zone. Other times, such as Soldier Mountain, we are miles down the road camping in a field of dirt and grass. Our team tries to get our trailer there early to reserve a team spot. 
Camp is where we often bond the most as a team family. Parents and coaches get to chat. Younger siblings and those not on the team get to hang out with everybody.
Our team eats dinner and breakfast together at the camp.
Fun things happen Friday night at camp whether it be a planned event (mental health clinic, movie party, cook-offs) or a spontaneous game of frizbee, soccer or cards.
Often, there are thousands of people from the League camping in the vicinity with all varieties of equipment–tents, overlanders, campers, and RVs.

We're never in cushy campgrounds. Be aware that:
space is always on a first come first serve basis
tents/families are basically side by side–so expect no privacy and bring earplugs to drown out noise of snorers and RV generators
we are often camping in solid dirt or gravel parking lots which means that tent campers need to have sturdy tent stakes, a hammer or drill, and sleeping pads
rain can add challenges to tent camping…but is great for the bike trails!
Pit Zone is race headquarters and it is really something to see. A dozen or more teams each have their own Team Tent set up adjacent to bike racks with dozens of mountain bikes. From Pit Zone, you can see the large inflated finish line and hear music pumping and an announcer calling out information and names of athletes as they finish a lap or race. There are League tents including a volunteer tent, merch tent (where you can buy apparel), and the GRiT Tent to support Girls Riding Together. There's a canopy with race results and a podium to celebrate the student-athletes. There's even a Medic Tent/Trailer.
The energy of Pit Zone is contagious!
Our Team Tent is a large UVC branded canopy that is our home base within Pit Zone. If you're not out racing, volunteering, or cheering, you can socialize, recoup, or fuel up at our tent.
The warmup area is a designated area near Pit Zone where student-athletes can warm up before a race. When you first start riding, that first 0.5 mile to a mile can be rough. The idea of a warmup is to get that out of the way before the race and get your muscles warm and ready to get a strong and safe start to your race. Warmups can be tough but they should not be skipped.  Warmups for each category will happen just before that category needs to report to the staging area. 
Students should be sure to check the warmup signup schedule (at our Team Tent) and coordinate with their category's warmup coach on Friday night to know when and where to meet for warmup. 
Coordinate with the warmup coach assigned to your group to know when and where to meet for warmups before you stage.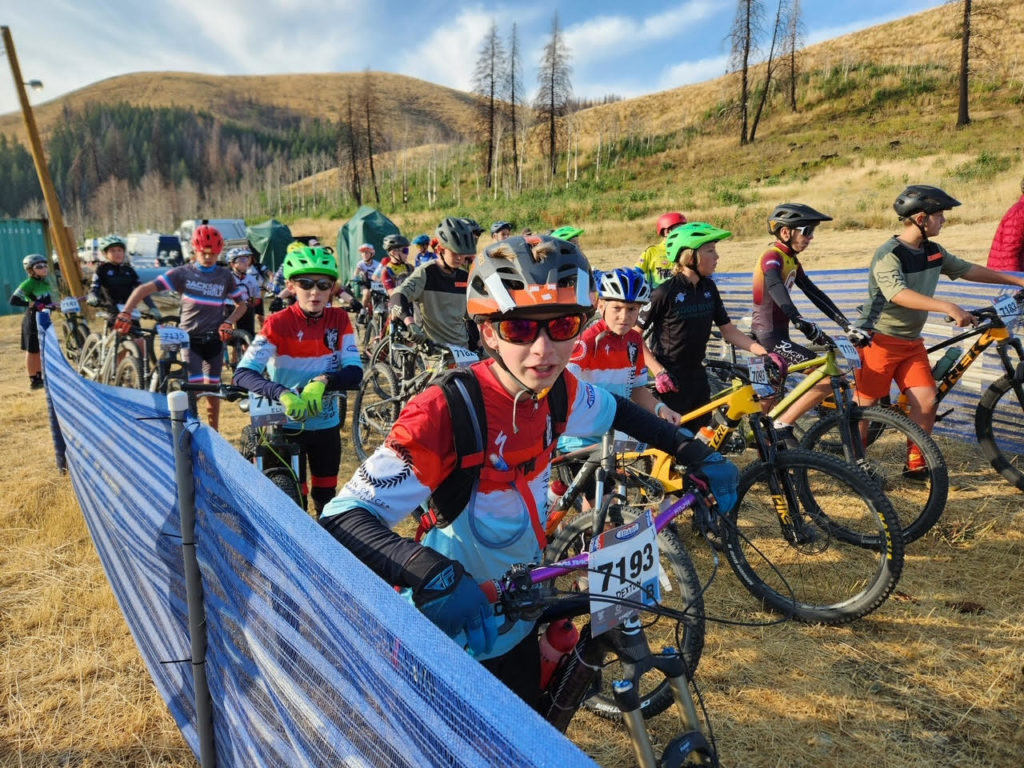 Staging basically means getting all kids lined up for their race. Near the starting line, there is a designated area for staging. Only staging volunteers and racers may be inside the staging area.
Throughout the weekend, our team will have a spreadsheet posted in our Team Tent where students need to check-in upon arrival at the venue (before pre-riding the course) and checkout when they leave the venue (some time after their race on Saturday). That spreadsheet has a lot of information the student needs to know: their category, staging time, staging group (a color and number combination such as Orange 1), and their race start time. 
Staging is done in 2 phases:
Staging Groups. A few minutes prior to their staging time, racers need to be fully ready with their bike, helmet, etc near the starting line and stand in the area assigned to their staging group. 
Call-ups. From the staging group areas, racers are called up one at a time to line up at the starting line in starting order. 
Staging times, staging groups, and start times can be found on the sign-in sheet at our 
team's Pit Zone tent
 as well as on the Race Roster available at
IdahoMTB.org
. It's important to know your staging time and get to the staging area before that time.
Starting Line / Race Starts
The starting line is usually one of the easiest areas to find as it has a large inflatable arch labeled "Start".  Starting is typically very on time, usually to the second. There are two types of race starts. 
Timed start. At the first race our team attends, the  Middle Schoolers (which is actually 6th-8th graders) will have a timed start. That means that the racers start one at a time. This does cause our first race weekend to have a longer schedule.
Mass start. With exception of 6th-8th graders at our team's first race, every race start is a mass start. Mass start is where an entire category of racers is lined up and starts at the same time. Each division is broken up into smaller groups by previous finish times so that each mass start typically consists of 20-30 riders of about the same speed. Riders usually line up 5 across and can be up to 15 rows deep and the entire group starts at the same time. At the first race, students are lined up according to some coach advisement and randomization but at all races after that, students are lined up according to a point system based on previous finishes so that faster kids are at the front of the group. This facilitates less passing in general and a safer mass start.
With both race formats, times go from the moment they say go to the time the raceplate chip passes through the finish gate. Raceplate chips are not read at the starting gate.
High schoolers are staged in their first race based on head coach input and some randomization from the league. For more information on race starts, see the NICA Rulebook. 
Race starts are in wider areas, usually for several hundred meters, usually followed by wide uphill climbs. By the time riders are moving fast, they are usually much more spread out. Wrecks do happen at the starting gate but because of the slower speeds, these wrecks are usually much lower consequence.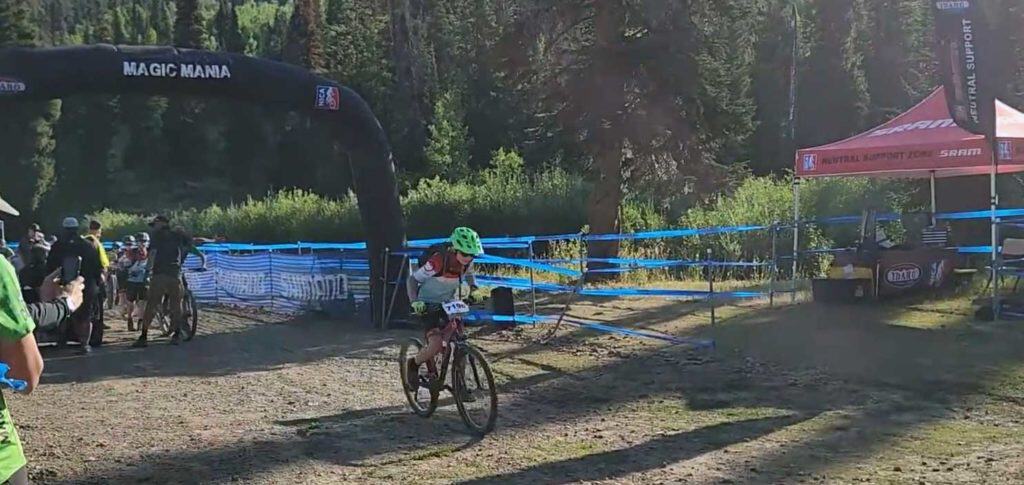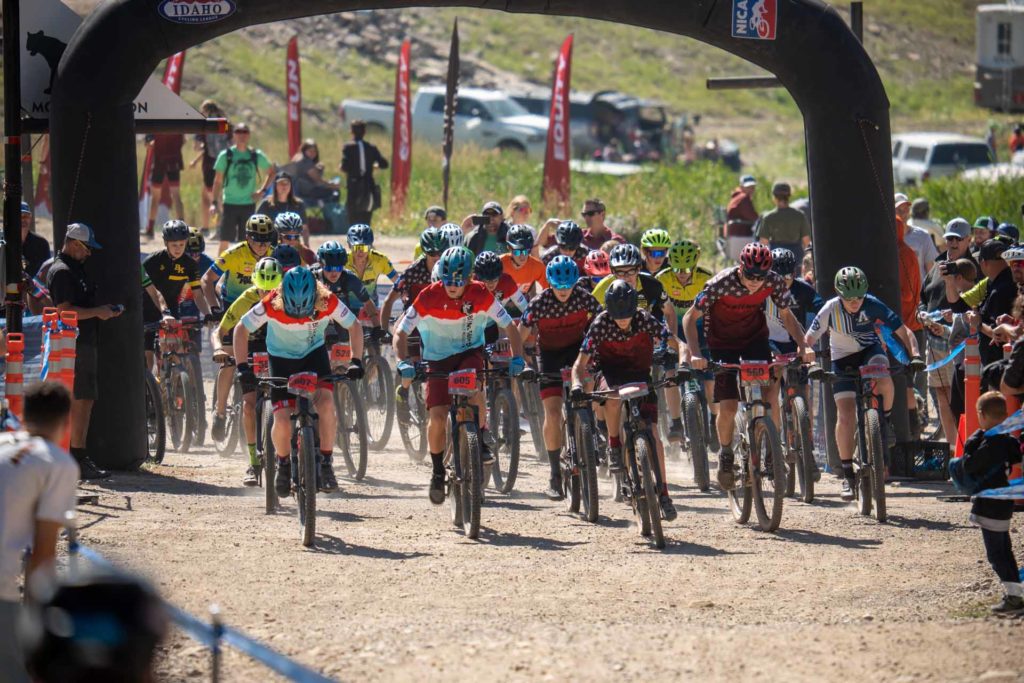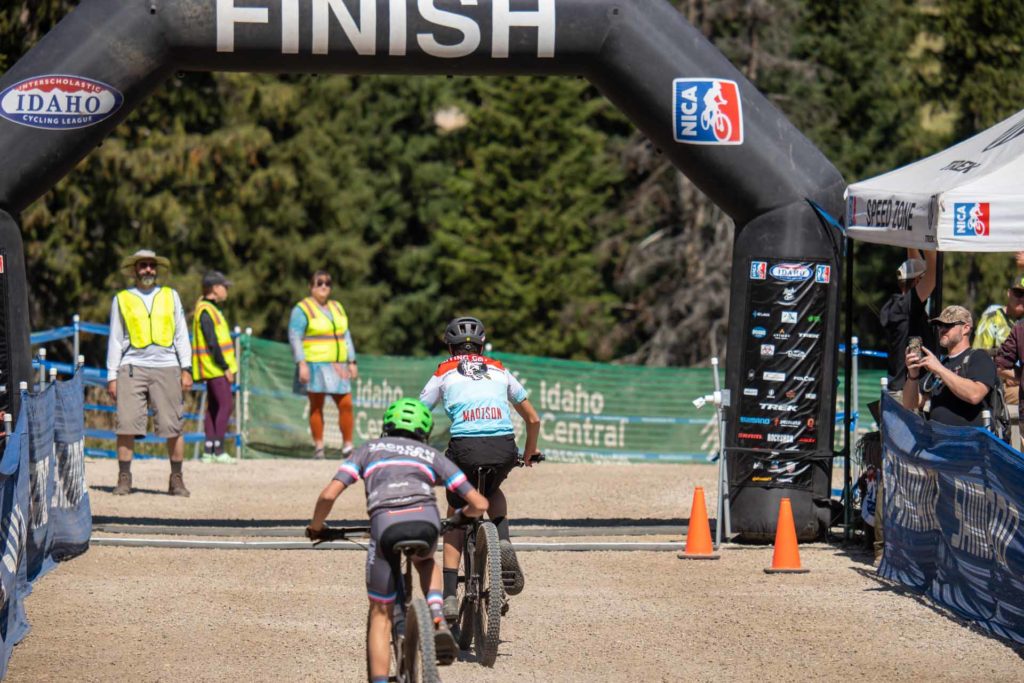 The finish line is usually the easiest thing to find at a race. It'll be a large inflatable arch marked "Finish". By the time racers reach the finish line, they are usually fairly spread out, crossing with only one or two riders nearby. The announcer will announce riders as they're coming in. Their time stops when they cross through the finish gate. After they cross, there will be volunteers to "catch" them, sometimes quite literally as these student-athletes often give it their all. The racers will dismount and go through a little walkway out of the race course where they can be greeted, hugged, and hopefully rehydrated.
Results Board / Race Times
There is a tent where all of the results will be posted for each race. The main announcer will usually announce when each set of results are posted. There are two types of results that get posted. If you don't get to see the results at the race, don't worry. You can see all the results at IdahoMTB.org
Preliminary Results These are not official. These are results as quick as they can get them out. There are still some calculations to be done that could change things slightly.
Final / Official Results All calculations are completed and these results are final. They will be posted right on top of or in place of the preliminary results. These results will be posted on IdahoMTB.org.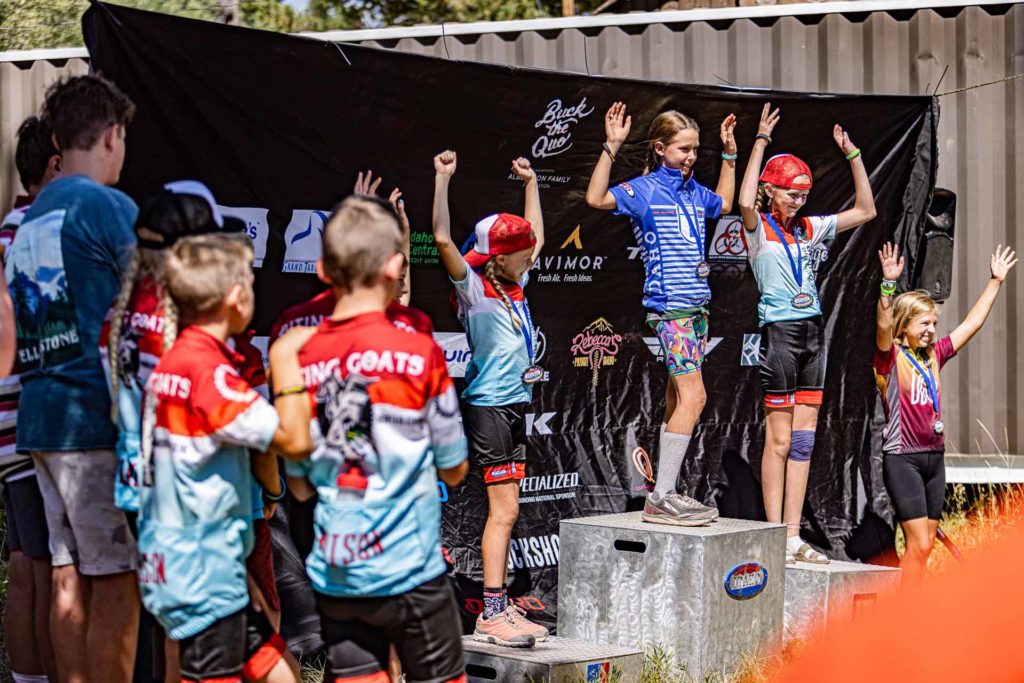 Podiums are awards ceremonies for the top 5 racers in a category. 
As a team, we try to be aware of who on our team has made the podium so as many as possible can support them when they receive their award.
Regardless of team, these student-athletes have given a lot to achieve what they have and all of them would love more cheers.
Starting in 2023, Award Podiums are held at the end of the day when all the races have been completed.
Feed Zone / Multiple Laps
High School racers all do multiple laps. Freshmen and JV will do 2 laps and Varsity does 3 laps. There will be an alternate route somewhere near the finish line for the racers to begin their second lap.
Somewhere near the finish or on the alternate route will also be a "FeedZone", usually designated by green fencing in a boxed out wider area on the course. Only designated coaches wearing team apparel may be in the feed zone. When racers come through the area, coaches will walk out near the course and hand the racer a food or drink item, usually a water bottle. This is referred to as a handup. Racers may also DROP  (not throw) empty bottles within this area.
There is a water bottle designated for each racer on the team for each additional lap they will be completing. If racers want something else handed to them, they will need to give the item and communicate that to the team hand-up volunteers.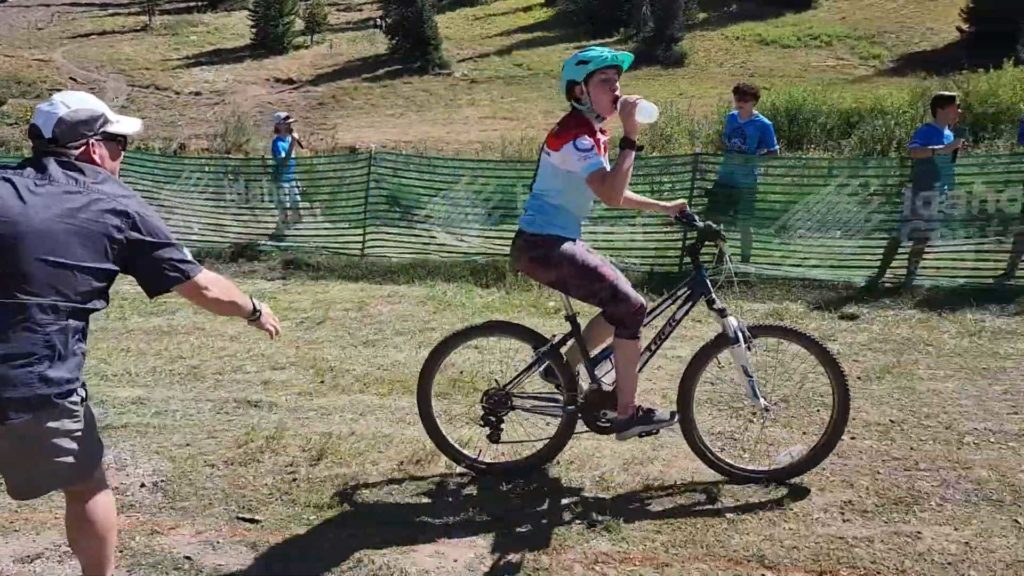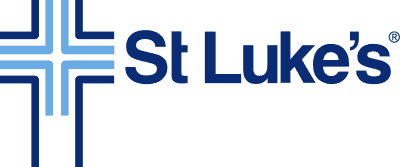 There are always trained medics stationed at Pit Zone to handle any race mishaps that are cause for concern.
Beyond that, every race marshal on the course is equipped with a first aid kit to render quick assistance for any wrecks on the course that need attention.
Most races do not allow parking near Pit Zone and camping is usually a little ways away as well. Check official race information for specific parking instructions. Shuttles provide a great way to get from the parking lot or camping area to Pit Zone.
The shuttles are simply school buses that drive back and forth between main camping areas and Pit Zone. They aren't on a rigid schedule. There are usually 2 buses and they're mostly just switching places. They can be pretty delayed at times so always plan a little extra time to get where you'll need to be. Shuttles do not transport bikes or anything too large to fit with you in your seat.
Shuttles are not allowed to pick you up along their route, only at designated pickup and drop off locations.
The line can be really long first thing in the morning so if you've got to catch a shuttle for an early race, be sure to get there earlier than you think.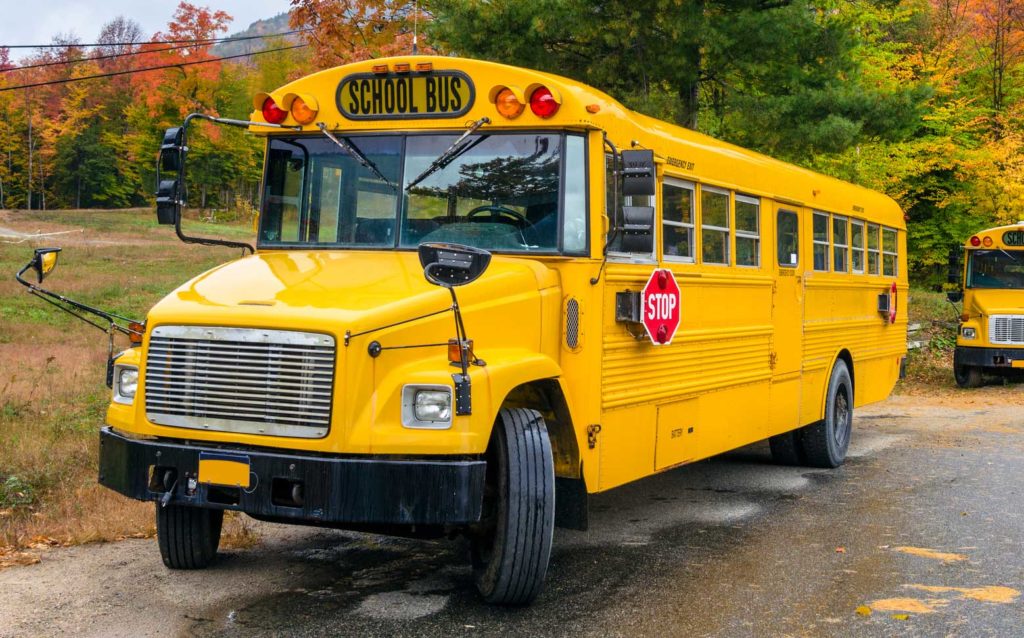 Shuttle Specifics by Venue: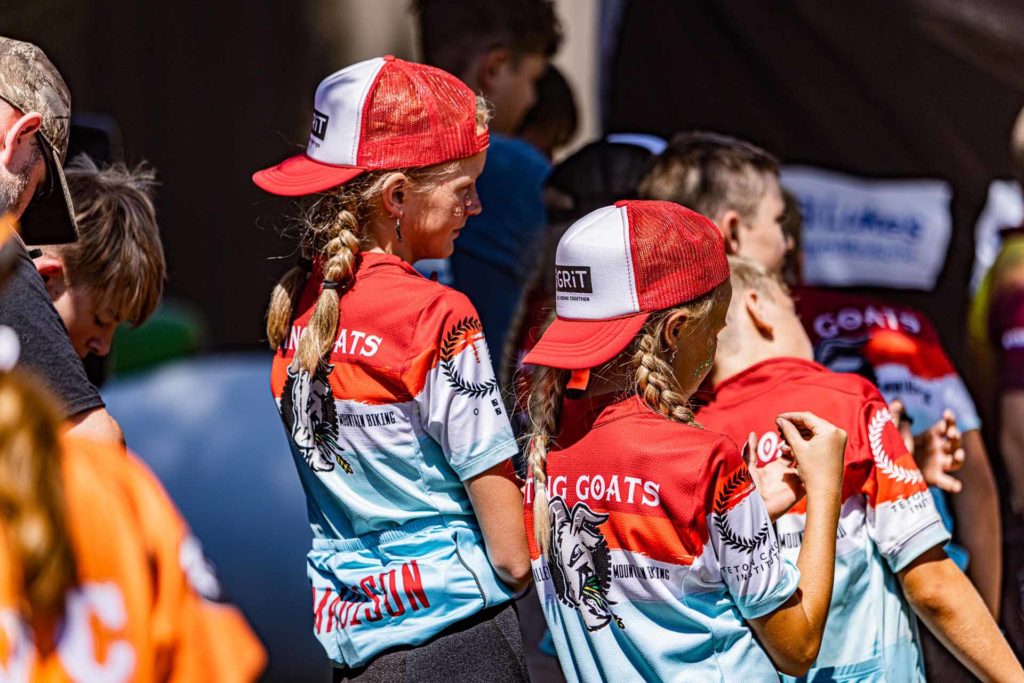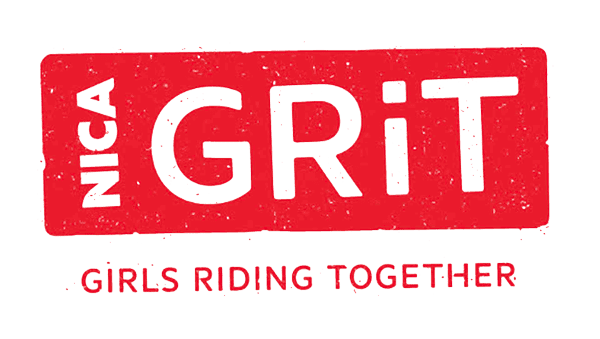 GRiT (Girls Riding Together)
NICA GRiT, Girls Riding Together, is an initiative within NICA that fosters a supportive and welcoming community for female cyclists in the youth mountain biking scene. Through mentorship, skill-building clinics, and a strong network of like-minded riders, GRiT seeks to cultivate confidence, camaraderie, and leadership skills.
Each race has a designated Pre-Ride time on Friday that is for GRiT riders (all female athletes) only. These rides often have themes and dressing up or accessories is encouraged. Some accessories may even be provided. 
The GRiT Tent has GRiT apparel you can buy, some freebies, and fun activities like face painting. Boys are welcome to join in the fun and support but everything is designed to bring together female student athletes.
It takes a lot of help to make race day run smoothly. We hope to have parents sign up to help in one of the positions below for each race your child will be attending. Also, please signup to help setup or cleanup Pit Zone once each season that your athlete is racing and if members will be eating any dinners or breakfasts with the team, please sign up to help at least once this season to cook & cleanup a dinner OR breakfast.
Volunteering with the Team
You can sign up for volunteer positions with the team on the Race Weekend spreadsheet which is shared through TeamSnap.

Friday Dinner 5-8pm, cook & cleanup. Dinner helpers should start cooking at 5pm to have dinner ready at 6pm. Dinner will be "served" from 6-7:30pm. Expect that everything will be put away at 7:30 and not "saved" for latecomers. All the food and equipment for cooking Dinner & Breakfast (stove, dishes, water, etc.) will be at our designated camp area by Friday afternoon.
Saturday Breakfast 6:30-8:30am cook & cleanup. Breakfast helpers should begin heating water and setting up for breakfast at 6:30am so breakfast can be served from 7am-8am and then cleaned up before the 9am race starts.
Pit Zone Setup Arrive to Pit Zone Friday around Noon to help unload trailer and get Pit Zone set up. Setup happens Friday afternoons. Our Pit Zone access time varies from race to race but will usually be at noon or a little later. It takes about an hour to setup with a bunch of helpers.
Pit Zone Cleanup Stay after the last race on Saturday to help cleanup Pit Zone and pack it into the trailer. Don't leave until the trailer is ready to leave the race venue. Cleanup happens Saturday after the last race (Varsity race). So, usually, we can begin cleanup around 4pm and have it done by 5pm with a bunch of helpers. Some race schedules may be longer.
Trailer Hauler Get trailer to venue by Friday noon. Pull trailer home Saturday after race. Team reimburses fuel.
Pit Zone Mom/Dad Pit Zone "Mom or Dad" will try to maintain some order to the space, make sure athletes use storage cubbies, etc. Can also be a resource to coaches & students trying to find each other, tools, etc.
Saturday Lunch Serve Saturday Lunch 11-1 setup, serve, cleanup. Lunch will generally be served 11:30am-12:30pm at our Pit Zone. We might have to adjust those times depending on race start times each weekend.

Pit Zone Mechanic

Be stationed in our Team Tent to help student-athlete with any mechanical issues with their bikes.
Warmup Coaches Ride with student-athletes prior to their staging time. The idea here is to warm up their muscles and get those pains out of their system that they may get at the beginning of a ride. By design, warmups are quick and hard and help ensure a more safe and successful race experience.
Hand-Up Guru Be stationed in the Feed Zone during high school races and hand water bottles or other items to the athletes as they complete each lap.
Finish Line "Catcher" Be stationed just outside the finish line to receive and congratulate our student-athletes as they finish their race. Often this is a quick handoff but can be more if an athlete had a crash or other circumstance that requires a little extra post-race attention. It's your job to make sure that the student-athlete can safely make it back to our Pit Zone tent.
Volunteering with the League
Each team is expected to fill a certain number of League volunteer positions based on the number of registered athletes on their team. This year, our team will probably need to fill 15-20 volunteer positions each race weekend. The needs are spread out across Thursday-Saturday of each race weekend. The signup sheet always includes links to videos or documents describing each position. Many of them are quite fun and just a few hours. Here's a sampling of some League volunteer positions:
Course Marshal Be stationed somewhere along a trail with a radio. A course marshal will communicate with other marshals and roving course marshals regarding positioning of race leaders and groups and needs of student-athletes along the trail. A marshal is there to ensure a student-athlete is never far from help. Marshals are often stationed near areas that may be problems or where riders might be more likely to have an issue.
Roving Course Marshall Do much of the same as a regular course marshal but while riding the course with the student-athletes who are racing. This takes a decent level of fitness as you will typically be carrying a large pack full of supplies while completing several laps of the course.
Merch Tent Transact sales at the NICA merchandise tent.
Staging Assist the staging of student-athletes prior to a race. You'll be given a clipboard of information and will help position them prior to placement and make sure everybody is staged where needed.
Finish Line As student-athletes cross the finish line, you'll direct them to the chute leading off the course and offer support where needed.
Crossing Guard Help keep non-racers off the course at key locations and help them cross safely at appropriate times.
Last minute needs Just what it sounds like, this is a backup position. NICA races are a well oiled machine but sometimes people are not able to fulfill assignments they've volunteered for. This position is simply to step in where needed as directed.
Each course is a combination of green (easiest) and blue (intermediate) mountain bike trails, some singletrack, some wider machine cut trails, intermixed with some forest roads which are mostly for climbing. Each course has different lengths and elevations and its own set of challenges. Each lap is between 4.5-5.5 miles and 500-900 feet of elevation gain. All courses start with an uphill at the beginning which provides a good way to spread out the pack safely. By the time any real downhill starts, things have usually thinned out considerably. From Pit Zone, you will usually be able to see the start and finish lines and sometimes the course will take riders near Pit Zone during the middle of the lap. 
The exact map for each race course can be found in the race flyer on Idahomtb.org a few days prior to the race.
We cheer for everyone on every team at every race.
There is nothing cutthroat about any of this. We want our student-athletes to do their best, feel great about what they're doing, and we love when they are recognized for how well they've done. Regardless of which team, every student-athlete out there has worked hard to be able to do what they're doing and we want each of them to feel a great amount of support.
On the course, each athlete has been taught to be courteous in passing and being passed, and to show a great amount of sportsmanship on the course. Not every athlete will follow that counsel but it's important that we show an exceptional amount of sportsmanship in everything we do.
Boundaries are all clearly marked by ribbon or netting. Course marking through Pit Zone will be the most clear and obvious but every possible intersection will have plenty of tape that it will never be a question of which way to go.
It's very important that anyone who is not actively racing stay off the course as much as possible. Near Pit Zone and other major areas, there will be crossing guards to help assist crossing around Pit Zone and other key areas. If you ever need to cross a portion of the trail away from Pit Zone, you must do so quickly without ever impeding racers in any way. Never go under or over a boundary line. Always find a designated place to cross.
More cowbell! Just the people cheering can be somewhat of a spectacle as you see people ringing cowbells, blowing horns, or even beating together pieces off of a bicycle in an attempt to make lots of noise and cheer on the student-athletes. The team does have some cowbells that can be borrowed from our Pit Zone Tent. The races cover 4.5-5.5 miles in a lap and you can literally watch and cheer from anywhere along that route. Some races have multiple points that the racers pass through that you can reasonably jump between to cheer on a racer at multiple locations. Anything yelled towards any student-athlete should be positive and uplifting. Remember, we cheer for and encourage every student-athlete, regardless of team. 
Races don't get called for weather unless it's extreme. There can be delays for lightning but races go on in the rain and snow whether it's hot or cold. Be aware of what the weather will be and plan accordingly for your racer and their cheering section. 
Course Specifics by Venue:
Race day can be great family time but navigating race day with several kids can add some additional things to think through. 
There are definitely parts that just take a lot. Everyone is nice and helpful and it's worth the work. But it's work.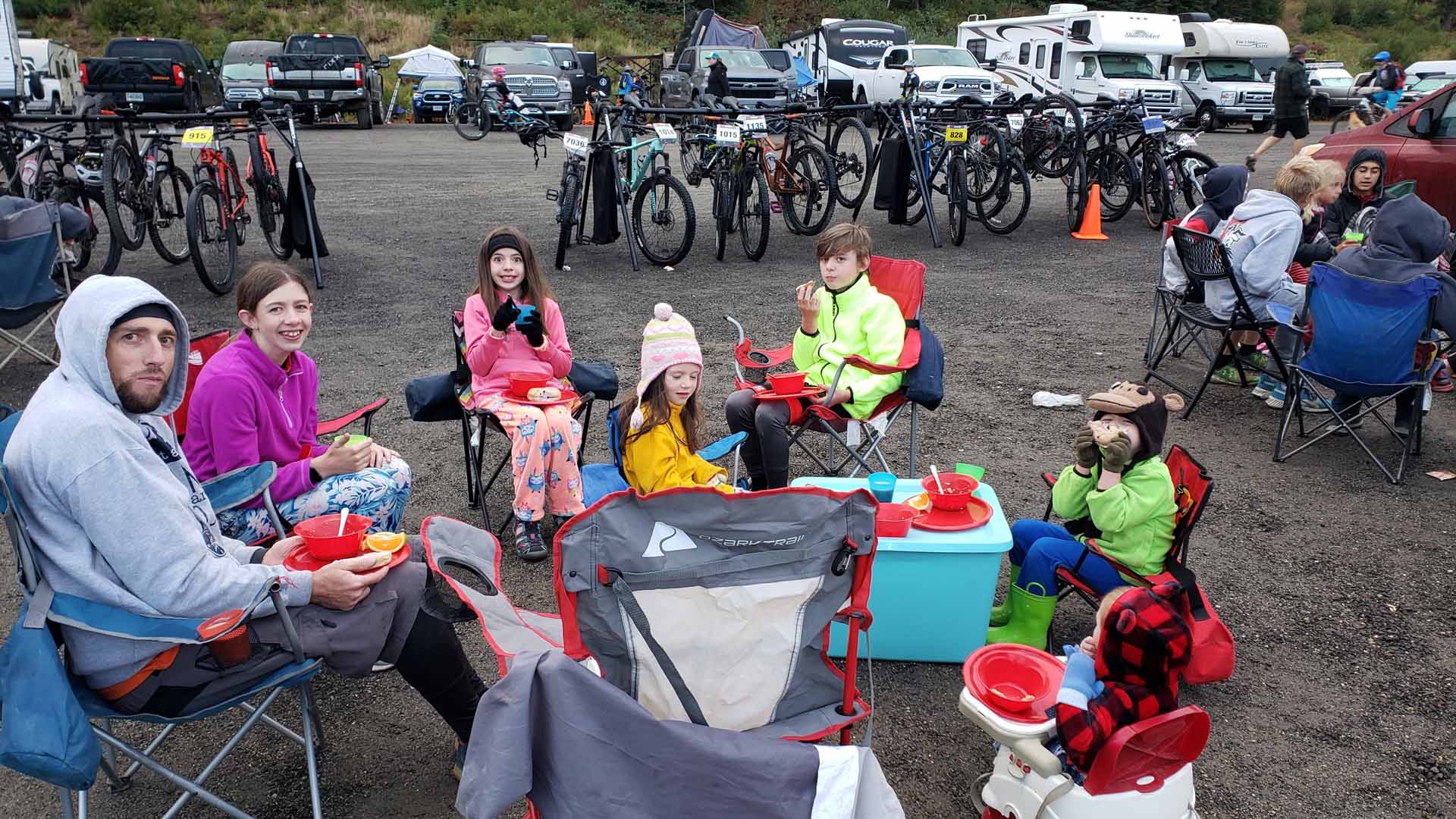 Strollers 

seem like a great way to haul everything around and they can be at Pit Zone as well. However, if you plan on cheering along the course, it can be difficult to navigate a stroller anywhere beyond the start and finish lines. Any stroller will need good off-pavement wheels. There isn't a lot of room for things like strollers in our team Pit Zone tent either. If you plan on taking a shuttle, plan any strollers or carriers appropriately.

Pit Zone tent space is pretty limited. It's a great space for student-athletes to recoup or even to socialize but adding 7 kids to the mix can overwhelm the space pretty quickly. Kids and families are definitely welcome there, just don't plan on staying very long.
Keeping kids busy can be a challenge. Races are about 20-45 minutes per lap which can leave a lot of downtime between times that you're cheering for your athlete.
Toys (cars in the dirt) are a great way for kids to spend time. There's always plenty of dirt to play in and usually, plenty of other kids around to join in the fun.
The dirt and the glitter. There's plenty of dirt and, thanks to the GRiT tent, plenty of glitter. Both can be a lot of fun. Just thought you'd want to know.
Extra bikes. There's not really a place for non-team bikes at Pit Zone but bikes are so much fun to have at camp if you want to bring them for your non-racing kids. Although we are often racing at bike parks, the race course often makes it difficult to find good places to ride. However, Targhee has plenty of trails still open and accessible, including a great little skills area in the parking lot above our camp and Pit Zone.
Helmets for all. Everybody that puts their legs over a bike needs to have a helmet on before doing so. Failure to do so can reflect poorly on our team and negatively affect our team standings. Please remember to bring helmets for all your riders.
Meals The meals are so worth not having to hassle with all the kitchen and coolers or everything else. There's enough going on already without the worry about preparing food. If you've got small kids that eat less though, you can double up. Just pay for as many meals worth of food as you'll actually eat and split that up between the kids that eat less. The chicken tacos for lunch are fantastic but maybe not a small child's favorite. Carrying some snacks for the kids for lunch can also work great.
Middle School 6th-8th graders, regardless that Madison grades 7-8 are in Junior High. All Middle Schoolers race 1 lap.
Freshmen 9th graders. Freshmen are considered High Schoolers for all NICA purposes. Freshmen races 2 laps.

Junior Varsity 2 (JV2) 

10-12th graders assigned by IICL staff using the Category Placement Table (CPT) from the previous season.  JV2 races 2 laps.

Junior Varsity 1 (JV1) 

9-12th graders assigned by IICL staff using the Category Placement Table (CPT) from the previous season.  JV1 races 2 laps.
Varsity

 9-12th graders assigned by IICL staff using the Category Placement Table (CPT) from the previous season.  Riders can elect whether to move up to varsity if selected. Varsity races 3 laps.

Pit Zone (at races) main headquarters of all racing events.
Pit Zone (online) website for managing trainings and registrations.
Feed Zone area near finish line where racers doing additional laps may receive food or drink.
Hand Ups food, drink or items given to a racer who is headed into another lap.
Raceplate the sign that goes on the front of the bike to identify the rider and is required for student-athletes, coaches, and volunteers to be on the course. Raceplates for student athletes include their name, team, and race category and they have a timing chip attached in the back.
GRiT (Girls Riding Together) is an initiative within NICA that fosters a supportive and welcoming community for female cyclists in the youth mountain biking scene.